Julia Aoki is pursuing an MA in the York/Ryerson joint programme in Communication and Culture. In the course of her undergraduate studies at Simon Fraser University and, concurrently, her work with a Japanese Canadian cultural organization, Julia developed an interest in the impact of spatial organization and regulation on the construction of collective social identities. Presently, she is exploring the intersection between historical narratives and personal memories in a highly politicized public park in the Downtown Eastside of Vancouver.
Yi Cui was born and raised in Mainland China. She received an MS in Ecology at the University of Michigan before turning to filmmaking. Her essay films present an introspective gaze into how individual existence and personal relationships are sculpted within the linearity of modern time-space. Her work also visualizes the poetics of personal identity in the constant interplay of the self and the image. Currently, she is trying to extend the vision of her films from personal space into a broader cultural context and tackle questions of how cultural elements evolve, grow or decay under grand modern transformations. Cui is currently pursuing an MFA in film production at York University.
Michael Darroch is Assistant Professor in the Department of Communication Studies, University of Windsor, and a Co-Investigator on the Visible City Project + Archive. He received his PhD from McGill University's Department of Art History & Communication Studies. He holds an MA in German Studies from Université de Montréal, and has also attended graduate studies at Universität Konstanz and Humboldt-Universität zu Berlin. Recent publications include "Bridging Urban and Media Studies: Jaqueline Tyrwhitt and the Explorations Group 1951-1957" (Canadian Journal of Communication 2008), "Digital Multivocality and Embodied Language in Theatrical Space" (Intermédialités 12, 2008) and "'The Dragonfly of Chicoutimi': Staging Polyphony in Montréal and Toronto" in Urban Enigmas: Montréal, Toronto and the Problem of Comparing Cities (McGill-Queen's 2007). He has also translated for several production companies and playwrights.

B.A. Women's Studies (UBC), M.A. Media Studies (Concordia)
Anna Friz is a sound/radio artist, and currently a doctoral candidate in the Joint Programme in Communication and Culture at York University. She is a SSHRC Doctoral Fellow, and holds a Susan Mann Dissertation Scholarship from York University (2009-2010). Anna's research interests include critical radio art and practice, the future as imagined by the past, and experimental sound and noise. Her doctoral dissertation focuses on critical theories of technology and affect as related to radio, particularly through the practise of radio art. She also works extensively with field(s) recordings of urban spaces, both acoustic and Hertzian. Anna has contributed chapters to anthologies such as Islands of Resistance: Pirate Radio in Canada (2009), Re-inventing Radio (2008), Site of Sound: Architecture/Music/Acoustics (2007), Relating Radio: Communities, Aesthetics, Access (2006), Acoustic Space Reader (2003, 2008); and published articles on sound art and critical media studies in PAJ: A Journal of Performance Art, Cinema Journal, Wi: Journal of Mobile Media, Public, Musicworks, .dpi, G.E.M.S. (Gender, Education, Music and Society), and various exhibition catalogues.
Since 1998 Friz has predominantly created self-reflexive radio works for international broadcast, installation or performance, where radio is the source, subject, and medium of the work. She creates performances and installations utilizing up multiple FM transmitters and a multitude of radio receivers, and as well as designing sound for theatre, dance, and mobile tours. Anna has performed and exhibited widely across Canada, and at international venues and festivals such as Third Coast Audio Festival (Chicago, IL), PS 122 (New York, NY), AS220 (Providence, RI), the Fifth International Biennial of Radio (Mexico City), Arte Nuevo Interactiva (Yucatan), Sonorities Festival of Contemporary Music (Belfast, IE), Club Transmediale/ Bootlab (Berlin, DE), Die Akademie der Künste (Berlin, DE), Art+Communication (Riga, LV), Von Krahl (Tallinn, EE), Ars Electronica (Linz, AT), Digitales (Brussels, BE), Radiophonic 07 (Brussels, BE), Observatori (Valencia, ES), RadiaLX (Lisbon, PT). Her work has been funded by the Canada Council for the Arts, the Conseil des arts et des lettres du Québec, the Québec Delegation in Mexico, and the SOCAN Foundation. Her radio art/works have been commissioned by national public radio in Canada, Austria, Germany, Denmark, Spain, and Mexico, and heard on independent airwaves in more than 15 countries. Friz has lectured and performed at numerous universities and art institutes in Canada, as well as CCRMA at Stanford University, the Estonian Academy of Arts in Tallinn, Estonia, and UNAM, Mexico City, Mexico. Anna is a free103point9.org transmission artist.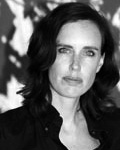 Angela Joosse is a doctoral student in the Joint Program in Communication and Culture at York and Ryerson Universities. Since the fall of 2006 she has contributed to the Visible Cities Project as a graduate researcher and artist. While developing a strong working synthesis of theory and praxis, Angela completed an MA in Communication and Culture, BFA in Film Studies, and BA in Philosophy and Art. Her current doctoral project focuses on the intersection of aesthetics, technology and the human body. Her academic awards include Master's and Doctoral Canada Graduate Scholarships, an Ontario Graduate Scholarship, and the Edward S. Rogers Sr. Graduate Fellowship.
Angela has contributed research as well as a comprehensive bibliography and filmography to the recent publication, Image and Territory: New Essays on Atom Egoyan (2007), edited by Monique Tschofen and Jennifer Burwell. Angela is author of Dziga Vertov and Steve Mann: The Embodiment of the Master Metaphor Of Vision (Intersections Journal, 2005). She is also a Toronto-based film and video artist. Her recent projects include Shapes Eat Shapes (2006), 4C (2005) and Avra which screened at the 2004 Montréal Festival des Films du Monde. She is currently working on two collaborative art installation projects: a special fifth anniversary project for the 2007 Alley Jaunt festival; and "Film-Lab-Digestive-Track," an interactive installation to be held at the Ryerson Gallery (August 2007). She is an active member of the LOT creative urban research group, as well as the LOOP collective of independent media artists in Toronto.

Aleksandra Kaminska entered the joint PhD program in Communication and Culture at York and Ryerson Universities in 2006 after completing her MA in Media Ecology at New York University. Her research interests include material approaches and cultural histories of technologies, theories of communication, media arts, digital aesthetics, and the artistic practices which create communities. She is currently interested in how media technologies help artists in Communist or post-Communist regimes reimagine new forms of democratic citizenship and create a new politics of media and art while provoking a reorganization of traditional literary and visual forms. Her case studies are focused on Poland and China.
Publications include "Locating the Ephemeral: Capturing the Fleeting Moment in Digital Arts" in the International Journal of Arts and Technology (2008) and "Towards an Urban Aesthetics" in PUBLIC (2008). As a member of LOT 1 she presented a special fifth anniversary video sculpture installation for the Alley Jaunt event in Toronto called Collect My Junk (2007). She is a teaching assistant in the Communications Studies department at York, a researcher for the Visible City Project + Archive and co-editor of PUBLIC's 20th Anniversary Issue, "Public?" (2008).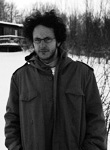 Steven Logan entered the Joint Progamme in Communication and Culture at York University in 2007, after spending four years in the Czech Republic as the co-editor of Carbusters magazine. He joined the Visible City Project as a member of LOT in the Spring of 2008, and is currently researching the history of Willowdale in the archives of the North York Public Library. This research reflects his ongoing fascination with his own upbringing in the suburb of Willowdale and with the automobile and the particular way it insinuates itself in the landscape. He is particularly interested in restoring the conceptual links between transportation and communication.
His publications include Krotitelé aut: hrdinové nového století – an anthology of articles from Carbusters, translated and published in Czech – for which he was editor, and 'Everyone in Leather: Work and Play in the Consumer Culture of The Gap' (Critical Sense: a Journal of Political and Cultural Theory 2002).
Shana MacDonald is a PhD Candidate in the Graduate Program in Communication and Culture at York University. She has been involved with the Visible City Project + Archive since 2006. Her MA thesis explored the film work of artist Carolee Schneemann in its connection to French feminist theory. Her present research examines the relationship between film and performance in early feminist art stemming from the 1960s New York avant-garde. In addition, Ms.MacDonald is interested in the presence of the political in contemporary performance art practices in Latin America and Cuba in particular.
Ms. MacDonald is an internationally screened experimental filmmaker whose recently completed trilogy has been shown throughout Canada, France, the Czech Repbulic, Columbia, Venezuela, and Argentina. She is a member of the Loop Collective, an artist run group committed to the production and exhibition of avant-garde cinema. She has curated film programs for Bishops University and York University and for the Alucine Latin American film festival. Through the invitation of many academic and filmic institutions she has had the opportunity to lecture on experimental and Latin American cinema as well as on her own films and creative process. She has been a part of many artistic and academic panels at conferences in Cuba, Canada and the United States. Ms. MacDonald has been a Teaching Assistant for the Film Department at York University for the last three years. Her present creative endeavors include the start of a new film cycle on city spaces, as well as a film series on the Canadian landscape. She is also beginning a collaboration with several other Canadian filmmakers and choreographers on a performance piece to be shown in the Spring of 2008.
Janine Marchessault is a Canada Research Chair in Art, Digital Media and Globalization at York University (Toronto, Canada). She is the author of Marshall McLuhan: Cosmic Media (Sage 2005) and is the editor of several collections including Mirror Machine: Video and Identity (YYZ Books+CRCCI 1994); and co-editor of Gendering the Nation: Canadian Women's Cinema (University of Toronto Press 1999); Wild Science: Reading Feminism, Medicine and the Media (Routledge 2000) and Fluid Screens, Expanded Cinema (University of Toronto Press 2007). She is the Co-Director of the Visible City Project + Archive at York University, which is examining artists' cultures in the context of globalization in Toronto, Havana and Helsinki. She is a founding member of the Public Access Curatorial Collective and the journal Public: Art/Culture/Ideas.

Julie Nagam is a PhD Student in Social and Political Thought at York University and began working as a Research Associate for the Visible City Project + Archive in May 2007. The proposed research will use oral histories and archeological artifacts to create a consciousness that entails constructing a critical cartography of the land, and at the same time raises questions of colonialism, capitalism, ownership, geography and community. The aim of this research is to examine the complications that Indigenous perspectives bring to an understanding of how urban spaces are constructed and to weave together these embedded layers through the use of post-colonial theory.
Julie completed a Master of Arts in Native Studies and a four year Bachelor of Arts Advanced with a major in Women's Studies and minors in Native Studies and Art History at the University of Manitoba. She also participated in an exchange program with full scholarship at the University of Iceland and Iceland Academy of the Arts. Julie has conducted research on Inuit artists in Pangnirtung, Nunavut; on rural and northern women artists in Manitoba for Mentoring Artists for Women's Art; on women's issues for the YWCA of Thompson; on equity employment for Thompson Multi Cultural Center and women's issues for the Icelandic Center for Feminist Research. Recently she was a board member of Thompson Arts Council, Thompson Crisis Center and a member of Manitoba Arts Council Arts Advisory Panel. Currently she is a collective member of Canadian Dimension, 2004, and LOT, 2007. Her art practices include mentorship in Pangnirtung, Nunavut and Bali, Indonesia, collective performances in Belo Horizonte, Brazil, individual installations in Reykjavik, Iceland and Winnipeg, Manitoba.
Eva Nesselroth-Woyzbun is a third year doctoral student in the York-Ryesron Joint Graduate Programme in Communication and Culture. Her primary research concerns the material aspects of digital communication tools. Her research explores ways in which we can apply Marshall McLuhan's aphorism, the medium is the message to digital technologies. In particular, how do the material aspects of digital tools impact the ways in which we create, transfer, and receive information over digital media? Her research also includes a study of the philosophical works of Walter Benjamin, Bruno Latour, and the early communications scholars, Harold Innis and Walter Ong. From these legacies we can trace the insights of those who were concerned with the relationship between a society's use of materials and deeper epistemological values. She holds an MA from York University in Communication and Culture, and an Hon. BA in Semiotics and Communication from the University of Toronto. She is also an avid gamer, amateur mycologist, low-brow art connoisseur, and an incorrigible varlet.
Eva is a partner on the LOT 3 project which includes an exploration of Toronto's Baby Point neighbourhood and its mixed, contested and subjective histories. LOT 3 will combine large-scale projections in Etienne Brule park and an interactive experience of the landscape's rich and varied histories that will include park visitors and spectators. This project aims to destabilize the conflicting Anglo, Franco, and Indigenous histories of the area – a landscape that serves as a archive for the location's histories of violence and peace, settlement and displacement, and recurring erasures and inscriptions. Eva is also a contributor to LOT's current urban experiments in Willowdale, Ontario. She has been a member of LOT since May, 2007.
Selected works:
Nesselroth-Woyzbun, E. (2008). "The cake is a lie: Defying the dysfunctional matriarch in the game Portal". Canadian Communications Association, Vancouver, BC. June 4-6.
Wells, K. Nesselroth-Woyzbun, E., and Nagam, J. (2008). "Projecting and Performing the contested landscape of Toronto Through the Archive and Film", In proceedings from City in Film, Liverpool, UK. March 28-31.
Nesselroth-Woyzbun, E. (2007). "An immaterial past: Tracing the discourse of digital history". 50th annual meeting of the Society for the History of Technology, Washington DC, Oct. 18-21.
Nesselroth-Woyzbun, E. (2007). "Riveting images of the machinic: A nostalgic retelling of our industrial past". Canadian Communications Association, Saskatoon, SK., May 30-June 2.
Nesselroth-Woyzbun, E. and Nagam, J. (2007). "Re-thinking and re-imagining the past: The power of location and exploring "new" local knowledge". Canadian Communications Association, Saskatoon, SK. May 30-June 2.
Michael Prokopow holds a PhD in history from Harvard. His areas of specialty include North American material culture, architectural and design history, critical theory and aesthetics. Currently he is a faculty member at Ryerson University teaching in the History Department, the Faculty of Communication and Design and the York-Ryerson Joint Graduate Program in Communication and Culture. Between 2003 and 2007 he served as the curator at the Design Exchange, Canada's only museum dedicated to the documentation, conservation and study of post-1945 Canadian industrial design. Prokopow joined LOT: Experiments in Urban Research in 2008.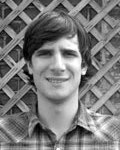 Ian is a PhD candidate in the Graduate Programme in Communication and Culture at York University. His background includes an MSc in Cultural Studies from the University of Edinburgh and a BA in English and Film from the University of Toronto. He joined the Visible City Project + Archive in 2006, contributing a paper to the fall Working Papers Series on the topic of photoblogging and street photography in Toronto.
His MA thesis examined the 1920s European avant-garde 'city symphony' films in relation to contemporary thought on the aesthetic form and experience of the modern city. Ian is currently researching the role of film and photography in the struggle over representations of place and the formation and transformation of identities associated with urban spaces.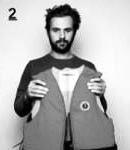 Jason is a Toronto-based critic and a doctoral candidate in the Joint Programme in Communication and Culture at York and Ryerson Universities, which he entered in 2005 after completing his MA in Political Theory at the University of Toronto. He joined the Visible City Project + Archive in the Havana winter of 2007, where he began to cast the task of urban criticism under the light of translation. The resulting project — first presented at the Spring 2007 Visible City Working Papers Series as 'Communicating the City: Beyond Autobiography' — combines Jason's research interests in experimental epistemology, cultural psychoanalysis, and dialectical topography. In his work as a founding member of LOT: Experiments in Urban Research Jason is pursuing this project further through an investigation of the unconscious of the wireless city.

Bojana Videkanic is an art historian and an artist. She is currently writing her PhD thesis (Dept. of Social and Political Thought, York University) on the topic of Socialist Modernism in former Yugoslavia. She has an undergraduate degree in painting and drawing and art history (Concordia University,) and a Masters Degree in art history from York University. Bojana teaches art history and visual culture at Ontario College of Art and Design and at York University. She is also continuously producing her own artwork (performance and video work.)
Kate Wells is a PhD candidate in Social and Political Thought at York University and holds an MA in Intellectual and Cultural History from Queen Mary, University of London. She has a BA in honors History and English from Colgate University.
Ms. Wells joined the Visible City Project + Archive in May of 2007 as a graduate researcher. Her current research focuses on cultural histories of contested urban spaces, and seeks to challenge and analyze dominant or popular readings of the city through art practice as well as critical theory. Additional projects include an exploration of alternative media, underground communications and resistance movements not only for their political impact but also their resonations in literature and art. Areas and times of research span Renaissance era England, Vietnam War era America, and contemporary Detroit, Michigan.
Ms. Wells has recently published "Ancestral Irrepressible: Marshall McLuhan and the Future of the Archive in Derrida's Archive Fever" in the Flusser Studies journal. She is a teaching assistant in the Humanities Department at York University where she is currently teaching on Medieval and Renaissance literary history.